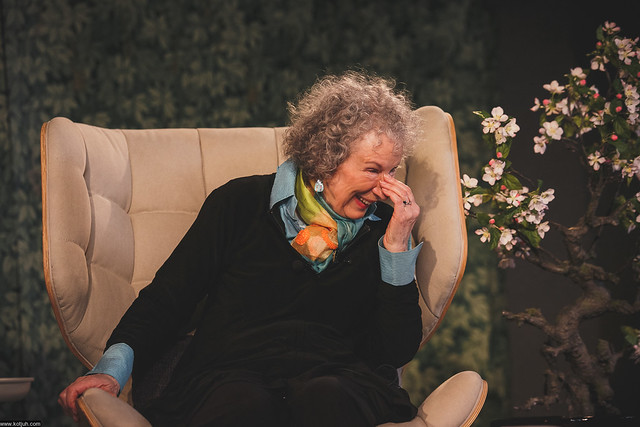 It has been our pleasure to welcome Estonian Public Broadcasting at the festival for several years now to record some of the events. Fourteen episodes have now been made available as a compact selection on the Jupiter page.
While this is only scratching the surface, we hope this will give a good overview of the grasp and charm of the festival.
The talks are in English with Estonian subtitles, unless specified otherwise.
1. Peter Pomerantsev and Toomas Hendrik Ilves
2. Margaret Atwood and Ilmar Taska
3. Mikhail Shishkin and Artemi Troitski (in Russian)
4. Antony Beevor and Maria Mälksoo
5. Sjón and Askur Alas
6. Leïla Slimani and Indrek Koff (in French)
7. Tan Twan Eng and Jan Kaus
8. Michel Faber and Krista Kaer
9. David Lagercranz and Mari Rebane
10. Tom Stoppard and Toomas Hendrik Ilves
11. Sofi Oksanen and Jan Kaus (in Finnish)
12. John Banville and Krista Kaer
13. Jonas Khemiri and Christer Haglund
14. David Grossmann and Marin Mõttus